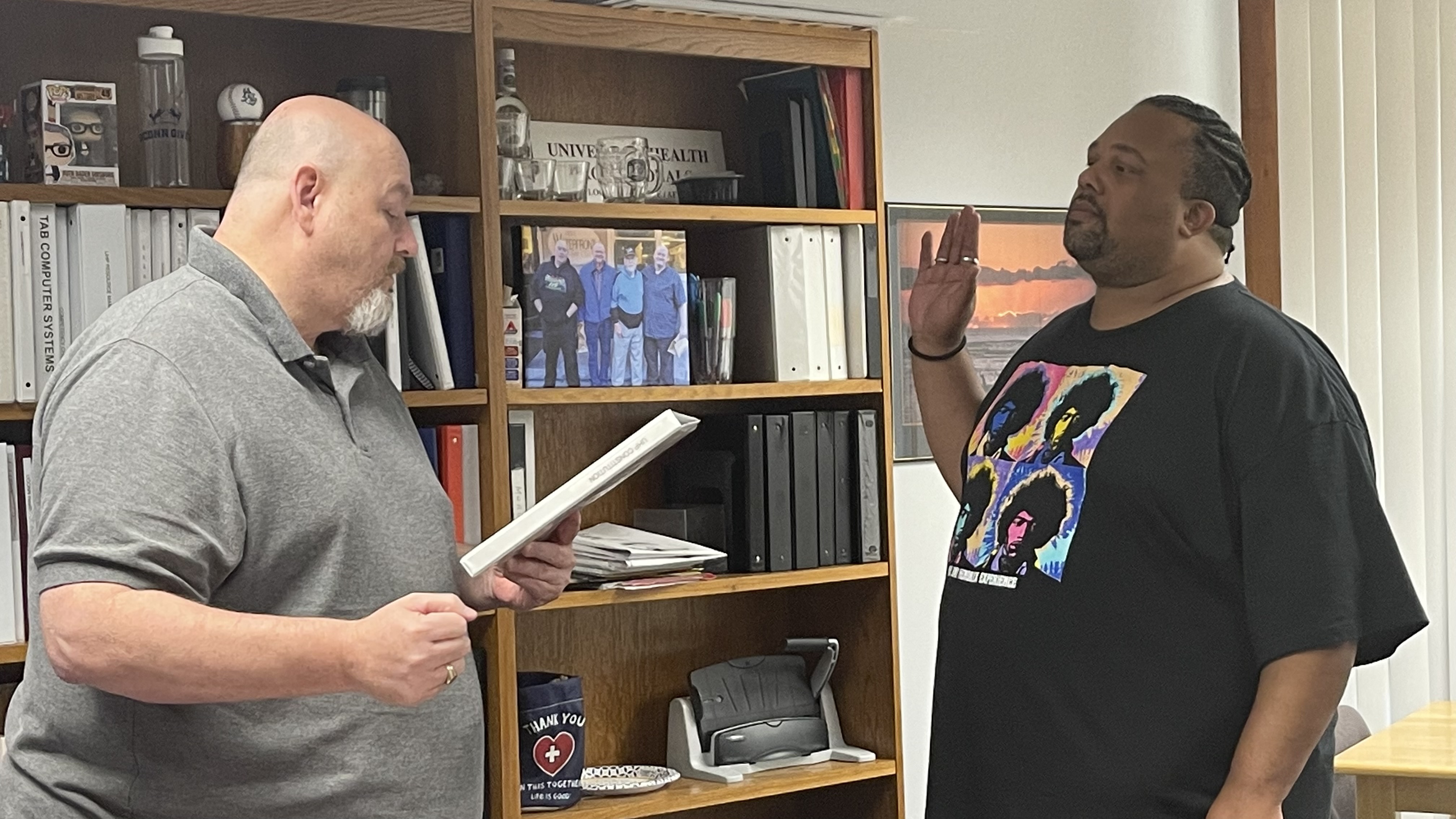 We have a new first vice president for collective bargaining! Shawn Brown took the oath of office Thursday, June 30, succeeding Ivonne Hamm, who retired after six years as first VP.
Shawn was elected to the UHP Executive Committee with Ivonne, in 2016, as vice president for membership activities.
"I felt that now was the perfect time to embrace the opportunity for further growth and experience at a level that could allow for the most impact," Shawn says. "I believe that with my knowledge in both the administrative and clinical sides of the spectrum, it will only help contribute to a seamless transition and continue to offer the membership the dedication and leadership it is has come to expect."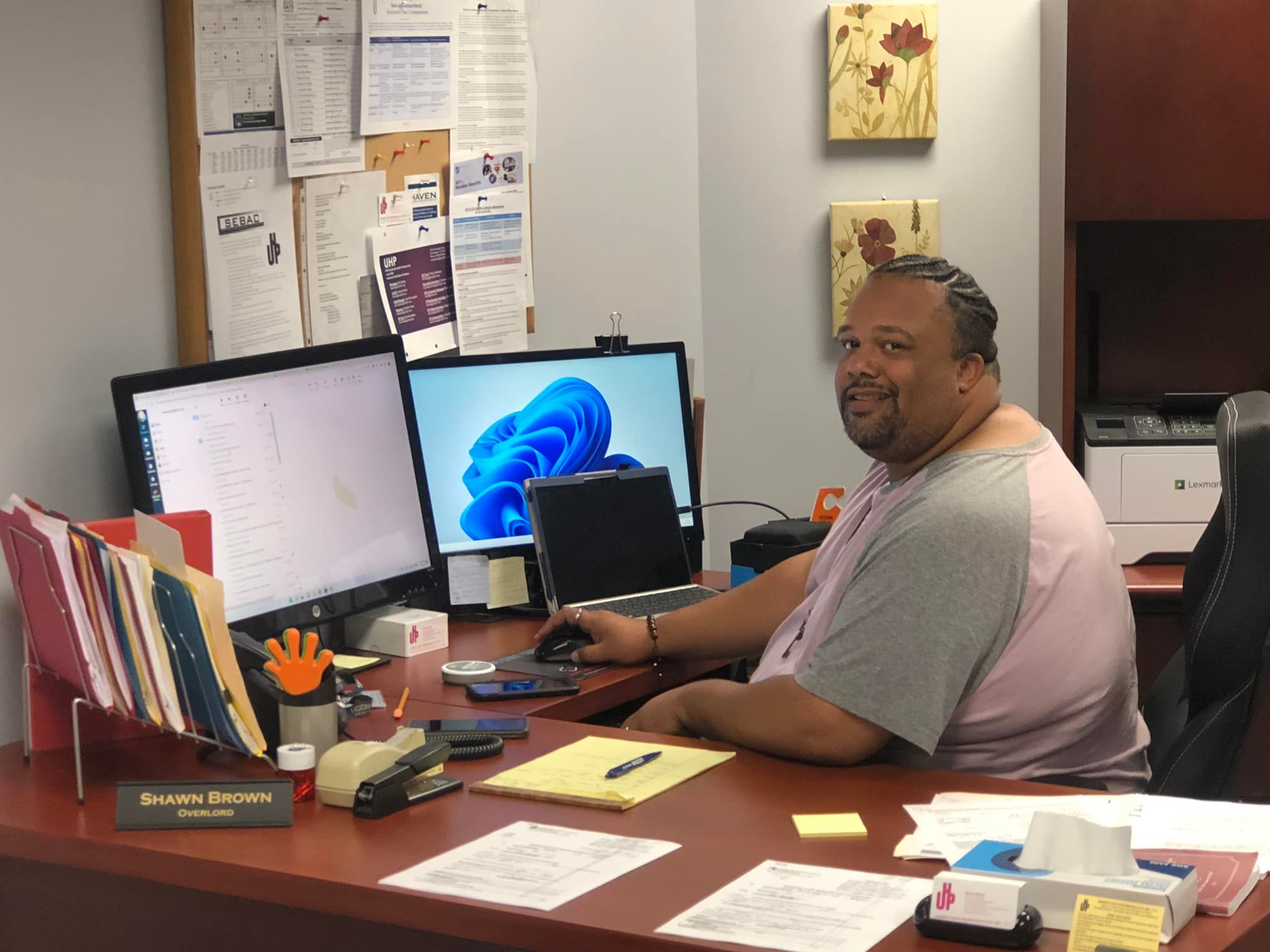 Shawn joined UConn Health in 2007 and has been active in UHP for nearly all of his 15 years of service, serving on committees including steward, negotiations, finance, and rep assembly in addition to chairing his social committee and scholarship subcommittee. He also has been a regular UHP delegate to AFT and AFL-CIO conventions.
Ivonne retired two years into her three-year term, leading to a special election to hold the first VP office for the final year. The first VP position is up for re-election for a full three-year term starting July 1.
"I'm excited for this new journey and hope that together we can continue the fight," Shawn says.
Later this year UHP will announce a special election for the now-vacant officer position of VP for membership activities.